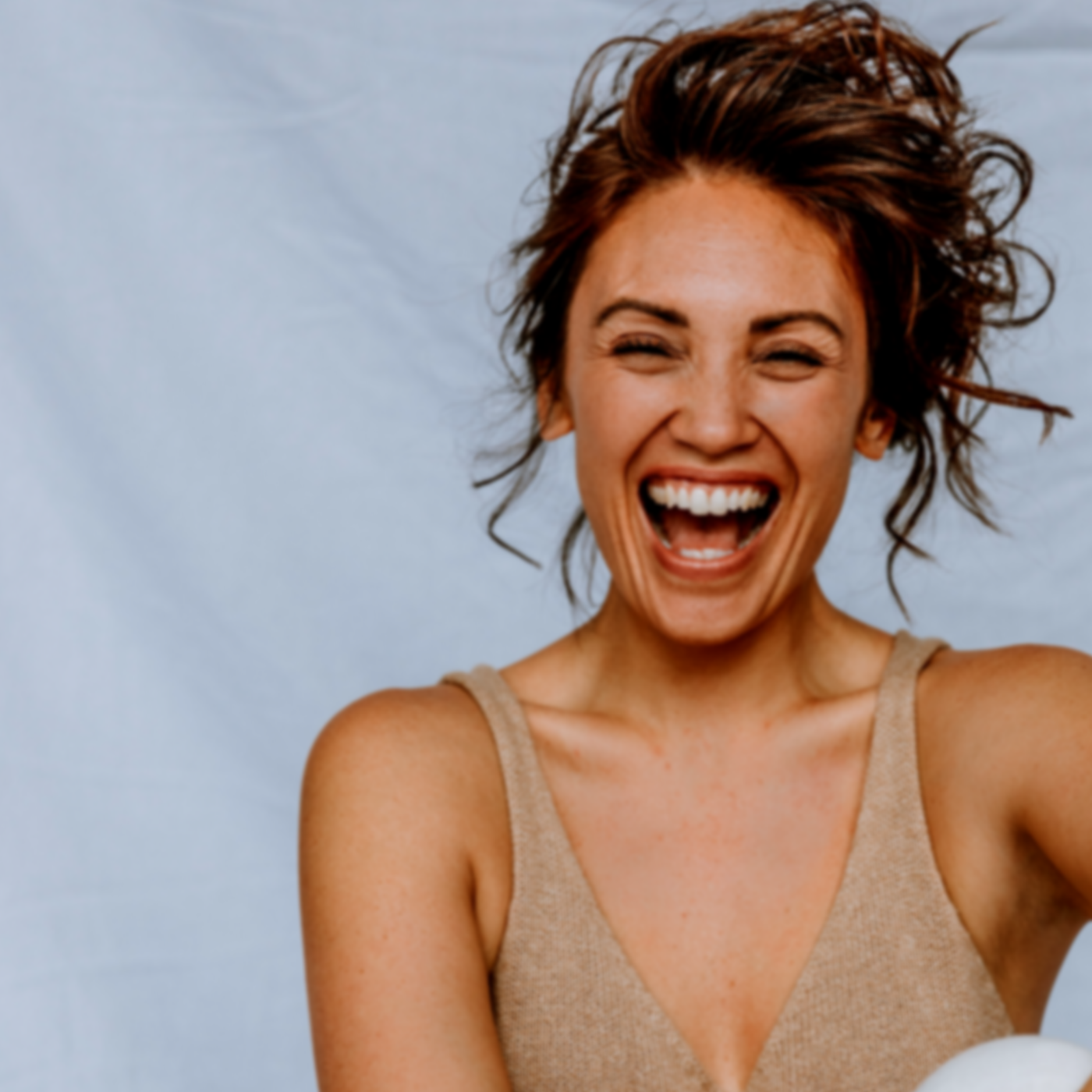 KAT JOHN IS REAL, RAW, RELATABLE — THE PODCAST
I believe that leading from the front is to share with others what it takes to become the creator of your own life, offering real guidance, raw truths and relatable stories.
Your journey to creating a fulfilling and meaningful life that sees your dreams turn to reality, starts here.
You can be anxious about your dreams and still fulfil them. You can be overwhelmed about your souls vision and still bring it to life. You can be scared about making changes that lead into the unknown and still take that step forward. Trying to fix the sh!t conditions before fulfilling your dreams only puts your dreams heartbeat on hold and keeps the unwanted condition alive.
Meet life heart on with all the s**t and show up anyway.
Steve and I don't fight. We sure as hell see things differently (because he's always wrong and I'm always right, haha), and we absolutely have our moments where we want to yell, scream, shutdown and control the other - but we don't. We have committed to a relationship that has a certain energy, emotion and vibe and when we're off path, we do specific things so we remain connected, in our hearts and in love.
Making powerful choices and decisions means you are a powerful person, and most of us have forgotten how powerful we truly are. I catch myself plenty of times pretending not to be powerful and it results in behaviours that are counterintuitive to where and what my heart truly longs to do. Awareness is always key to shift the sh!t but it isn't enough - you have to do something about.
You contribute nothing to your life, others or the world when you sit on the sidelines and comment on all the things that would be great if they were different. For real change to take place you've got to stand up, rise up and walk down to the arena of life and overcome your fears of playing big. This is what I faced when becoming a step-mum.
Overwhelm is a state your ego creates to act incapable, taking your focus away from the obvious next best step. When you're overwhelmed you feel lost, confused, blocked, stuck, stressed and all the fun things (not) which literally blocks you from knowing what your next best step is. But as always, when there is a will, there's a way.
The first meditation class I ever ran, one person showed up. The following week, no one showed up, and you should have heard the narrative that went on in my head. I was convinced I should give up on my business, pull the plug and never attempt to live my purpose, but instead turned to my heart for real guidance. It was then I understood what it meant to shift the plan WHILST holding the vision, and not give up.
I have demonic present to this day but they don't frighten me like they used to. In the past they frightened me because I believed every word that voice would say and it led me to feel down, flat and act in ways that weren't in line with my true self. This only made those thoughts seem more real and turn up the volume.
I had a constant tug of war between my head and my heart. My heart wanted and knew I could love and be loved in return, but my little ego believed I was too messed up for anyone to love me. It was torture. And even though I wanted to be in love I was scared to let love in so I kept attracting men who weren't emotionally available which reinforced my belief that I'd be alone forever. A painful cycle that reached its end when I met Steve.
Pretending to have my sh!t together to the world had me falling into a heap when I'd shut the door in my one bedroom apartment. The fake-ness and inauthenticity was haunting me and I kept people at go-go-gadget's arms length so they couldn't see the real me. I would deflect conversations away from myself, defend my reasons for shutting people out and was defiant in many ways. But as always, something's gotta give and the loneliness I felt was too painful to bear.
I set a cruel intention seven years ago that I had to wake up happy and be happy all day in order to be a good spiritual person and a coach. Ugh, I know! This intention was a wasted chase of striving for perfection for six months, inevitably leading to stress, being down on myself and losing faith on the path I was walking. Lucky I caught myself out!
I experienced sexual abuse at the age of six and it was one of, if not the most uncomfortable experiences of my life. For nearing two decades after the abuse, I was ruled by a limiting belief system that I had created that deemed me worthless, un-loveable and that no-one, especially males, don't support or love me. These limiting beliefs created one hell of a life that I wanted to escape from, but discovered how hard it was to escape those demons in my head. I saw no other option than to face them and free myself.
The amount of fks I gave about so many things that in truth, really didn't matter, blows my mind. I was holding myself back from being and doing "me" because I preferred to be liked, accepted and keep the peace. After a relationship breakup and countless dates that ended as quickly as they begun, I was left looking in the mirror at a version of myself I didn't really like and needed to make a choice to keep up with my facade, or start facing the truth. This is when the zero fks life came to life.
In 2010 I was ready to check out of my life. I was overweight, depressed, an absolute drainer to be around, riddled with chronic pain and addicted to high-dose pain killers. It's fair to say I wasn't the picture of health and happiness I am today. I blamed the world for how I was and could barely look at myself in the mirror. In this episode, I share what it took to get out of my darkness and into my light, what I call from pain to power.