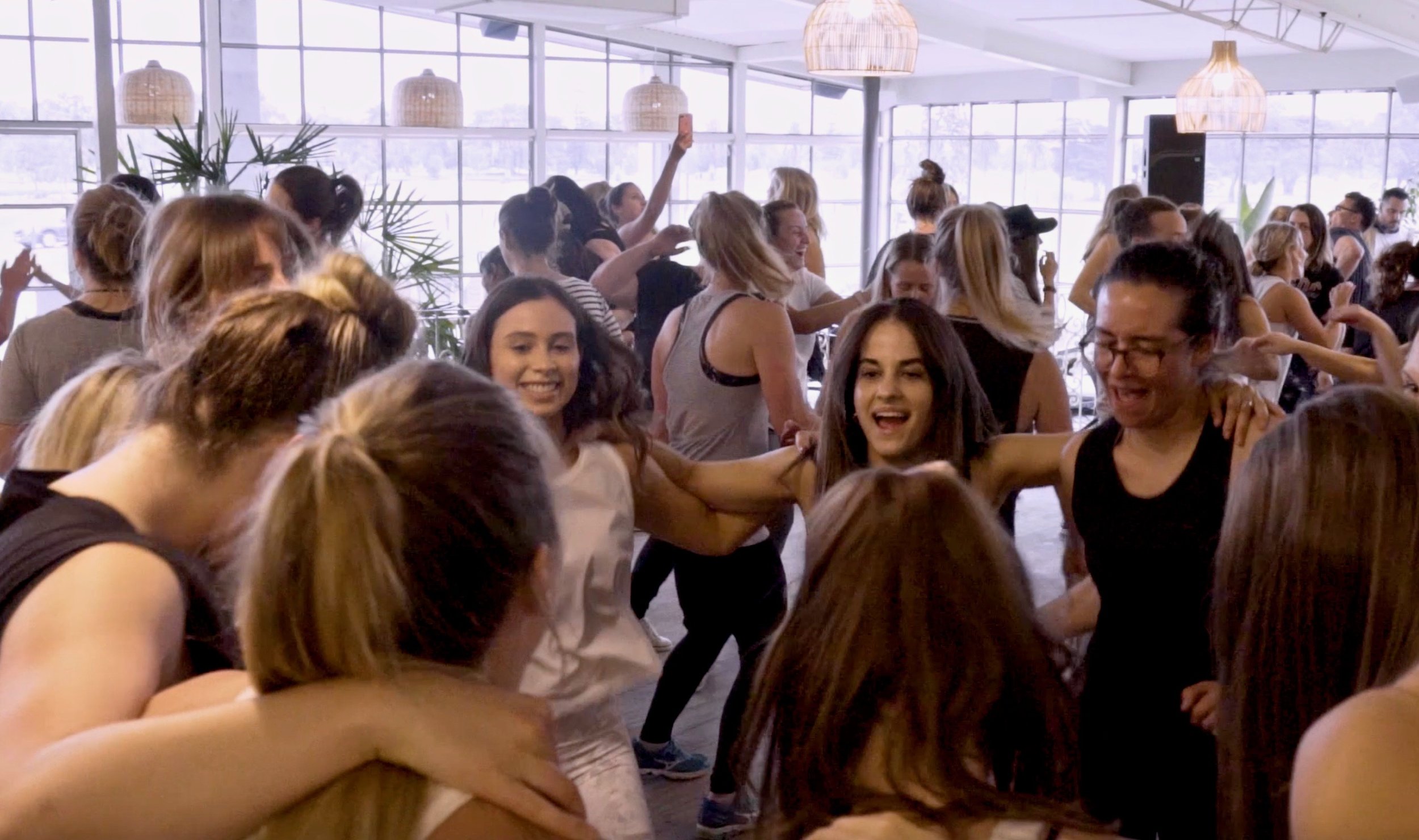 A global social media success (and accident), that sees everyday people dancing to their favourite tunes with their children, partners, puppies, colleagues or solo dancing, all in the name of giving zero fks and freeing their shit through movement.
LET THE ZFT NATIONAL 2019 TOUR BEGIN
MELBOURNE - SEPTEMBER
SYDNEY - OCTOBER
GOLD COAST - OCTOBER
PERTH - NOVEMBER
Dates and details releasing August 1st! Hell Fkn Yeah!
#ZFTuesday
FREE YOUR SHIT THROUGH MOVEMENT

Your self consciousness and self obsession with who you think you have to be, and what you have to do in order to be liked, approved, accepted or good enough, causes you to give a lot of fks about things that don't matter, or even exist. They only exist in your egoic belief system which has you resolving your self consciousness and obsessions by behaving in ways that aren't in alignment with who you are. This is when you lose connection to yourself.
The ZERO FKS — FREE YOUR SHIT Movement is a simple, yet powerful reminder that people's perceptions, judgements and opinions of your are more often than not made up in your mind. And if others do have an opinion, it's about not giving them your power, staying true to yourself and realising there are no fks to be given.
Join me and my Tribe every Tuesday on instagram for the zero fks — free your shit through movement challenge. Let go of your self consciousness and self obsession and whatever else holds you back from letting your spirit come to life.
Video yourself dancing to your fave tunes.

Challenge your mates by tagging them.

Upload your video to your stories and tag @kat.john and #zftuesday.
See you on the virtual dance floor.